Online registration is now closed.
You will be able to register on-site in San Diego starting on Tuesday, Nov. 28, at noon Pacific time. We look forward to seeing you at CASSummit 2023!

Sudden Cardiac Arrest Survival Summit
Town and Country Resort | San Diego, CA
Don't miss this year's Summit!
CCPRF is pleased to announce CASSummit Keynote Speaker, Jeff Miller, NFL's Executive Vice President of Communications, Public Affairs and Policy, and its Opening Plenary Speaker, Jonathan Drezner, MD, team physician of the Seattle Seahawks. In addition, catch:
200+ presenters from the US, Australia, Brazil, Canada, Denmark, Germany, India, Kenya, Singapore, Switzerland, the UAE and UK!

10 dynamic and timely plenary sessions

100+ presentations across five tracks, plus poster presentations and round-table discussions

Professional development and continuing education

Networking opportunities with experts in the field of resuscitation, in-hospital care, EMS, community education and training

2 full days in the Expo Hall featuring the latest products and services in the industry 

Powerful and inclusive CPR Saves Lives Rally
For people worldwide passionate about saving lives, the CASSummit is the only opportunity to learn, collaborate on and implement the latest resuscitation science across the full chain of survival.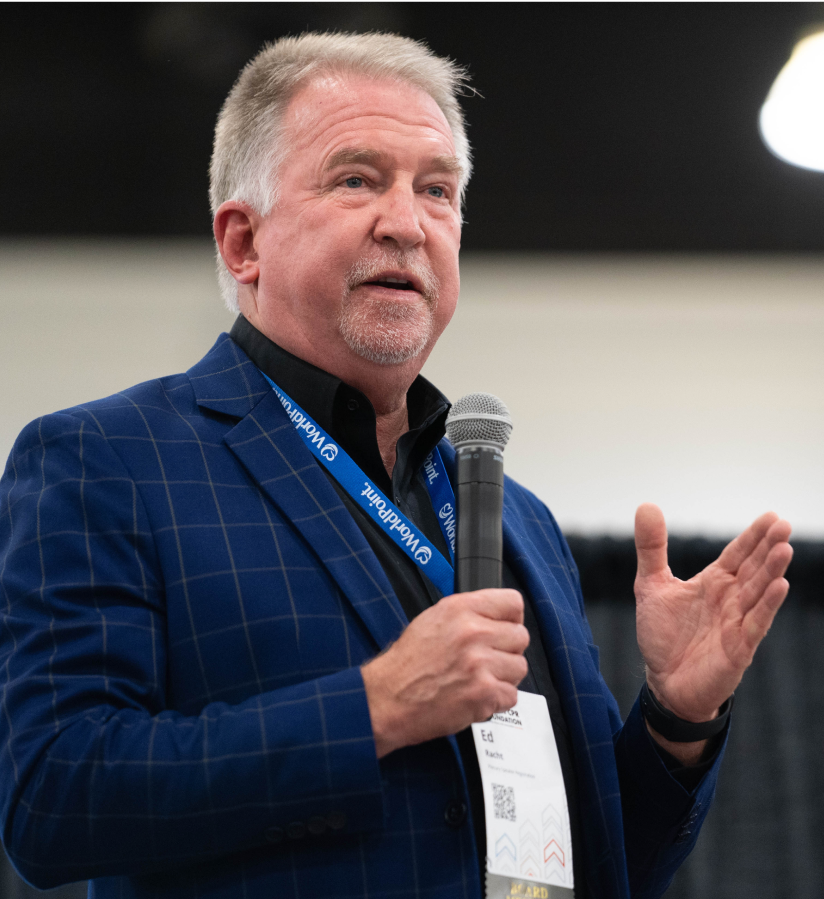 CCPRF Summit 2023 Program Chair and Chief Medical Officer of GMR 
"We've seen examples from communities worldwide where SCA save rates exceed 50%. Yet national averages have hardly budged beyond 10%. Please take this challenge: come to San Diego and help us discover together how we can create transformative change so more lives can be saved."
—Ed Racht, MD, CCPRF's Summit 2023 Program Chair and Chief Medical Officer, Global Medical Response
People annually in the US experience cardiac arrest outside of a hospital.
People survive Sudden Cardiac Arrest.
Survival rate increases when CPR is used.